Contact
Office: 530.823.3628
Mailing Address
1431 Merry Knoll Road
Auburn, CA 95603
Serving greater Sacramento and neighboring Foothill communities
Unless noted otherwise, all content and images © Dog & Whistle Goose Control 2018. All rights reserved.

Dog & Whistle Goose Control is friendly, reliable and insured!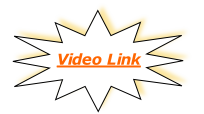 How do we clear your property of nuisance Canada geese? We direct our trained Border Collie dogs to safely move them. This type of bird control, referred to as hazing or harassment, does not harm geese but it does unsettle them. If the geese go to water, we move them out of the water. The result is geese fly away from your property.
Repetitive canine patrols instill a predator fear in geese and convince them to find safer places to forage and nest. The results are immediate. Two important notes on how our Border Collies work: 1) the dogs are always accompanied by a handler and never dropped off and left to work on their own and 2) the dogs do not bark at the geese, but work as predators do, with stealth, speed and vigilance. Hazing is recognized by government agencies and animal rights groups as a humane and effective method of goose control. Federal or State permits are not required to perform this work as no chemicals, traps, or other harmful techniques are used to dissuade the geese from taking up residence on your property.
Safety is key to our work. Some example procedures we employ to work safely include:
Waiting for people to clear an area or complete their activities before allowing the dogs to work.

Driving slowly with service lights on and giving pedestrians a wide berth.

Wearing life vests when accessing water by kayak or other watercraft.

Harassment with canines is

paws off

nuisance geese removal or abatement. The dogs drive the geese away, but do not harm them. When geese are unable to fly during molt, gosling maturation, or if injured, the dogs are not allowed to harass them.
Brett and Jane Brogan are the owners and dog handlers of Dog & Whistle Goose Control. We have 40 years experience in training and working with dogs.
We service the Valley and Foothill communities of Sacramento, Yolo, Placer, El Dorado and Nevada County. From Grass Valley/Nevada City to Elk Grove, from Roseville/Rocklin to Davis we can reclaim your green space. Work sites include agricultural fields, parks, schools, golf courses, cemeteries - virtually any location where geese gather. For certain projects we can work beyond Sacramento and Northern California. To provide a cost for our service, we need to review your site to determine the best strategy. Please call to schedule a no-cost site review and geese clearing demonstration.
Our Border Collies put a git-along in problem geese. Our dogs' drive, ability to respond to our commands, and boundless energy make them the best dogs for the job. Nick, Tess, Rose, Slip & Beau are ready to rid your property of nuisance Canada geese, wild turkeys and other wildlife pests.